Avaz Inc. presents 'Insights with Avaz', a free webinar series all through October to celebrate AAC Awareness Month.
Date: Oct 04, 2023
WED, 4.30 – 5.30 PM IST
7:00 – 8:00 AM EDT
4:00 – 5:00 AM PDT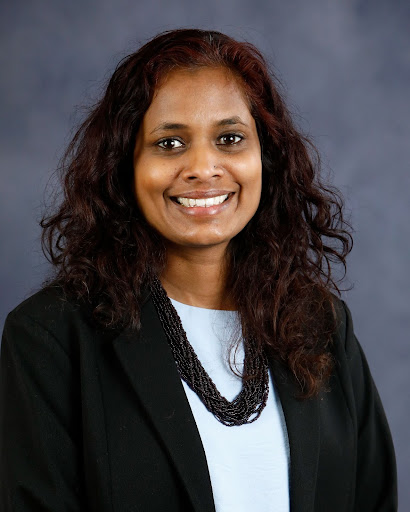 Impact of AAC from Early Development of Communication to Literacy
Explore the impact of AAC from the very beginning of communication to the exciting world of literacy acquisition.
Discover how AAC is utilized in both low-tech and high-tech forms. See how it helps with different communication needs and how it connects with literacy, making communication even better as literacy skills grow.
About Dr. Nimisha Muttiah
Dr. Nimisha Muttiah is an accomplished SLP with 17 years of clinical and research expertise. As an Assistant Professor at SUNY, USA, she holds a Ph.D. from Penn State University, specializing in Augmentative and Alternative Communication (AAC). Her research primarily focuses on AAC services in low- and middle-income countries (LMICs), resulting in numerous international publications.
Notably, Dr. Nimisha played a pivotal role in the creation and establishment of Avaz Sri Lanka, the first AAC app in Sri Lanka. She also oversees the AAC lab, Dhwani, which delivers AAC services throughout Sri Lanka.
---
Date: Oct 11, 2023
WED, 4.30 – 5.30 PM IST
7:00 – 8:00 AM EDT
4:00 – 5:00 AM PDT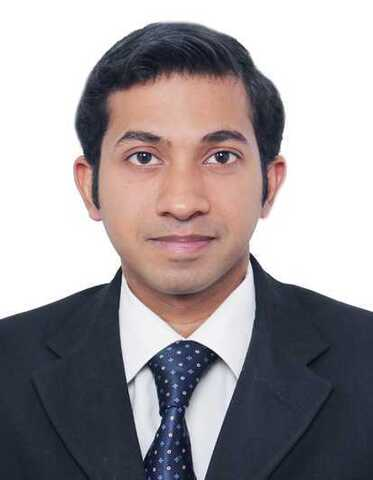 Impact of Consistent Symbol Location in AAC, for Easier and Quicker Communication
Did you know that the location of symbols in an AAC system is critical to its ease of use?
The grid organization of the AAC system refers to how the symbols are presented on a device. Symbol placement can transform your communication, join this session to learn why it matters!
About Dr. Reuben Thomas Varghese
Dr. Reuben has graduated from Ali Yavar Jung Institute of Speech & Hearing Mumbai, followed by post-graduation and a Ph.D. from AIISH, Mysore. With a work experience of 11 years, he has dedicated his expertise to the Department of Clinical Services at AIISH, and presently serves as a Scientist and in charge of COE for AAC & Sign Language.
Having received multiple accolades, he has won 14 best paper awards at both National and International conferences. Among his many awards and recognitions, notable ones include the Abhilasha Award for Best Student Clinician at AIISH in 2012, the Young Scientist Award from the Department of Science & Technology in 2018, the AIISIAN of the Year Award in 2020, the India Bioscience Award from the Department of Biotechnology in 2021, and the Young Investigator Award in 2021, among others.
---
Date: Oct 18, 2023
WED, 4.30 – 5.30 PM IST
7:00 – 8:00 AM EDT
4:00 – 5:00 AM PDT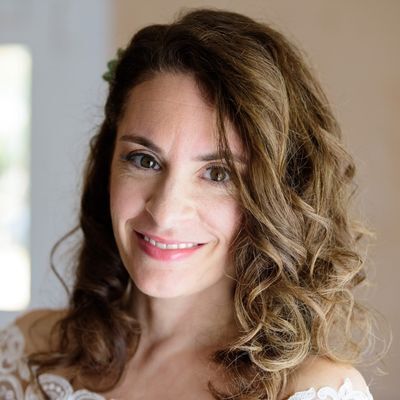 AAC and Literacy: They Go Hand-in Hand
Explore the critical need for literacy instruction in children (and adults) who use AAC (Augmentative and Alternative Communication). This session will focus on WHY literacy WHEN to start and WHAT you can do to get started – with practical, user-friendly strategies that focus on fun, NOT work!
About Lauren S. (Enders) Gonzales
Lauren S. (Enders) Gonzales, MA, CCC-SLP is an Augmentative and Alternative Communication (AAC) and Assistive Technology (AT) Consultant working for Bucks County, Pennsylvania, USA. She has more than 25 years of experience and is passionate about providing access to communication, and empowering parents and caregivers! She presents at leading national and international conferences and has 12k followers on Facebook and 34K followers on Pinterest!
---
Date: Oct 25, 2023
WED, 4.30 – 5.30 PM IST
7:00 – 8:00 AM EDT
4:00 – 5:00 AM PDT
Silent Roar – Initiating AAC for Adult Users: Developing Life Skills and Independence
It is never too late to start AAC!

Adulthood is the longest life span and communication is a crucial need to explore life skills and master independence. In this session, we will share role-based strategies used to initiate AAC for adults, even as first-time users.
About Rubina Mohan
Rubina, Director of the Shaurya Foundation Trust, holds an MA in Applied Psychology from the University of Delhi and completed a Development Psychology course at UC Berkeley Extension, USA. With a 25-year career in the social sector, she's skilled in program development and management, team leadership, and driving positive change.
Her work spans various social issues, including education, mental health, disability rights, healthcare, employment, community rehabilitation, equal opportunities, environment, and resource allocation.
---