Almost everything has gone virtual nowadays, courtesy the pandemic. While this shift has been difficult for most, AAC users may have found it tougher to adapt to. Online therapy sessions, while helpful, can often feel daunting if your child is still getting used to virtual interactions . The best way to familiarize a communicator with AAC (Augmentative and Alternative Communication) via teletherapy is to engage them in certain fun and exciting AAC activities.Through these activities, the communicator will not just get the opportunity to build their language abilities but will also have fun while learning. So, let's have a look at some of the activity ideas right away!
Using Flashcards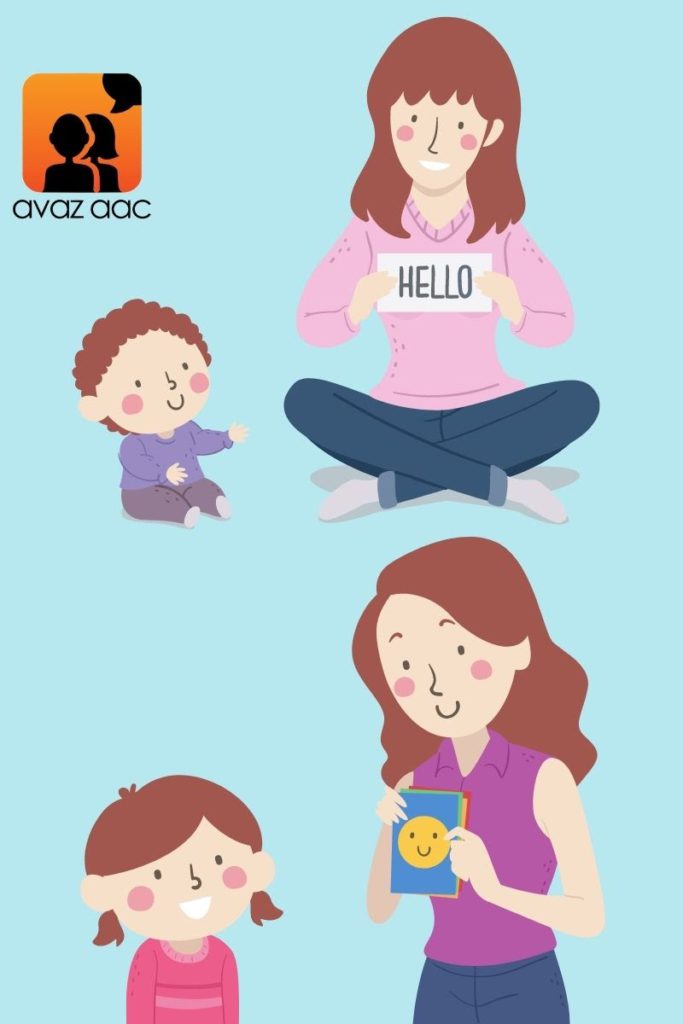 Flashcards are an excellent way to ensure that your child is able to comfortably communicate with AAC. In fact, this is especially a fun activity if the child is reluctant to use their AAC device. This activity is an excellent way for the AAC learner to interact and communicate with the environment.
DIY flashcards help you to create messages that direct others to do something fun and creative. Some examples are – make a baby face, laugh out loud, hide under the chair, speak in a funny voice, etc.
You could also opt for simpler tasks such as – touch your nose, show your eyes and the like.
Make sure that the words and messages you're looking to target through this activity have already been prestored on the SGD (Speech Generating Device). This will help in directing others to do the activities during online therapy sessions. The idea behind using a flashcard with a quirky message on it is to enable the learner to associate AAC with all things fun. This helps to highlight how the device can act as a creative and unique way to interact with the environment.
Telling-A-Tale in Online Therapy Sessions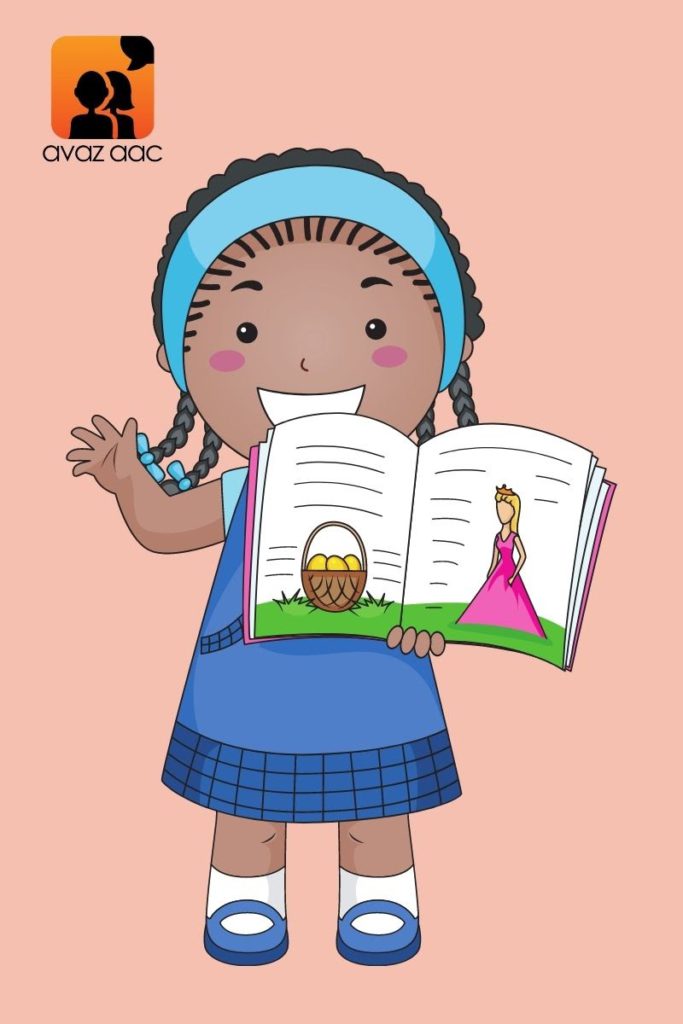 For Tell-A-Tale, take a few pictures with which you can create a story of your own. You can take pictures from the internet and send them to the caregiver by mail so that both you and the child have the same set of pictures at hand.
First, pick a picture and narrate the first sentence of the story. Then, encourage the child to pick a picture and give the next sentence of the story. This way, by taking turns you are able to create more and more sentences each, while forming a unique story of your own. Make sure that the words you're looking to target through this activity are programmed in the AAC system.
This is a very beneficial game to play with an AAC user as it helps them to not just make sentences but also gives them enough time to frame the next one. As an activity, this will also help the user understand the sequential nature of certain words and what a combination of words convey, when put together. It also enables them to familiarise themselves with newer words on their AAC device.
Also, some of our AAC friends might face a little difficulty when trying to grasp story grammar. This is why deconstructing stories can act as a helpful tool in encouraging conversation. Moreover, When they build the story themselves by putting together core and fringe words, they gain language abilities too.
Stretch A Sentence to Make A Sentence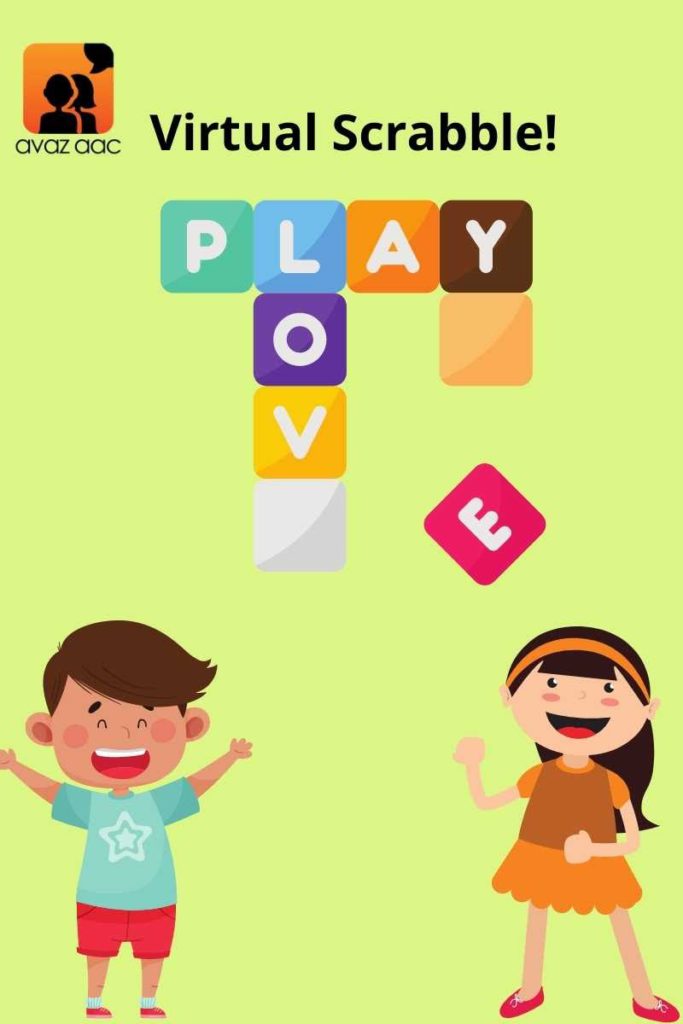 If you're looking to help our AAC user friend work on their language expansion, then this is a great activity to target during online therapy sessions. You could divide this activity into two or three levels, depending on the length of sentence you want them to make. This activity can be done in the form of Scrabbles.
Say a word which is prestored in the AAC device. Then the AAC user will have to make use of that particular word and create a sentence of their own. This will help to not just familiarise them with core words but help them explore more words in their AAC system.
References –
https://praacticalaac.org/praactical/5-praactical-uses-for-flashcard-apps/
https://1specialplace.com/2021/07/14/top-5-aac-activities/
https://www.thedigitalslp.com/13-must-have-teletherapy-activities-for-speech-therapy/