It's the most wonderful time of the year! In this blog we explore multi-modal expression using AAC – with a holiday twist!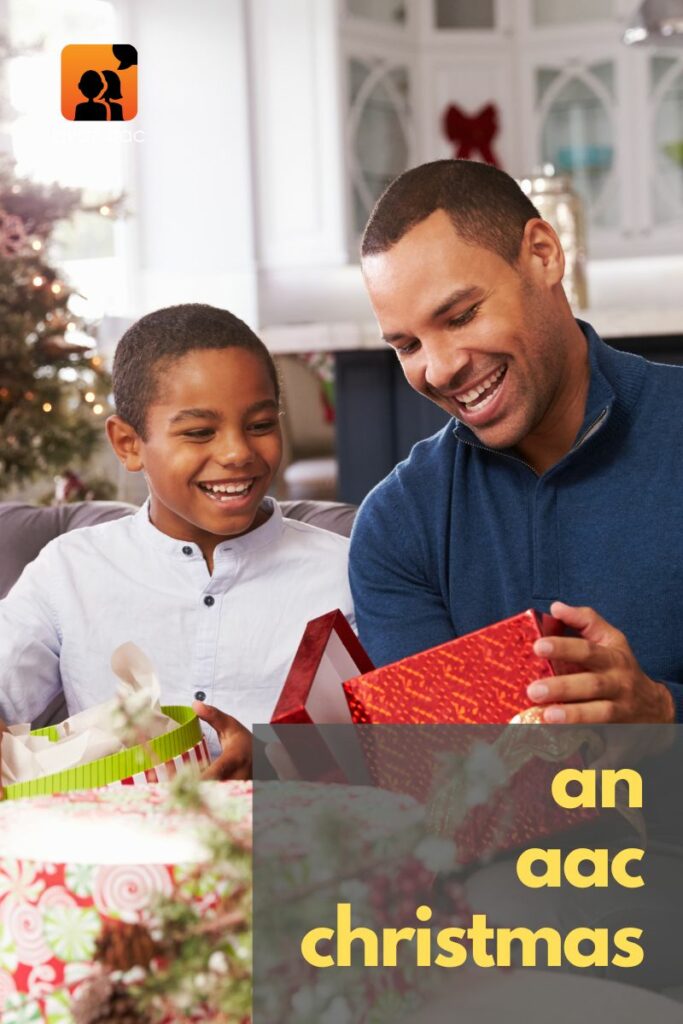 An Expressive Christmas
The holiday season is upon us, and there are so many fun and festive things to do and enjoy. Whether you love decorating your home, baking holiday treats or spending time with loved ones, there is something for everyone this time of year.
Join us in exploring the multimodal expression of words using Augmentative and Alternative Communication (AAC). In this festive themed collection, we'll share stories, carols, and riddles, along with custom AAC boards. Plus, we've added some fun GIFs to the mix. Get ready to celebrate with us!
Exploring the Many Forms of Expressions
Human communication is a complex and essential part of our lives. It allows us to share ideas, thoughts, and feelings with others and to connect with others in a meaningful way. Words are a key tool that we use to communicate with each other. And they come in many different forms of expression.
Words manifest themselves in different forms of expressions: songs, stories, riddles, and so on. Let us look at how we can combine AAC with each of these.
1. Songs
Songs are a form of expression that uses words and music to convey emotion and meaning. We can use songs to tell stories and express emotions.
Nothing gets us in the holiday spirit quite like singing some classic Christmas carols with loved ones! Here's a downloadable customized Christal Carol communication board with classic songs that would keep the festive spirit alive!
---
2. Stories
Stories are another form of expression that use words to convey a narrative or to communicate an idea. In fact, they are one of the oldest forms of conveying information in an engaging way! They can be in the written or spoken form. Stories can also be fiction or non-fiction.
Avaz's resident SLP, Nayantara, has done a fun Christmas story-telling session with Avaz AAC. You can view it by clicking the button below.
---
3. Riddles
Riddles use words and language to create puzzles or mysteries that need to be solved. They can be used to entertain or to challenge the mind.
So this holiday season, deck the halls and solve the riddles! Make your own riddles folder and get your whole family in on the fun with holiday brain teasers!
Here's a sample of how you can do it:
No matter the form, words are a powerful tool that allows us to connect with others while sharing our thoughts and feelings with the world.
We hope you are able to find joy and magic in your own holiday traditions this year. Team Avaz wishes you a peaceful end to the year, filled with love, laughter, and good cheer.
Happy holidays!