With the beginning of this 'Autism Acceptance Month,' we are entering the second phase of our "World Through Their Eyes" initiative.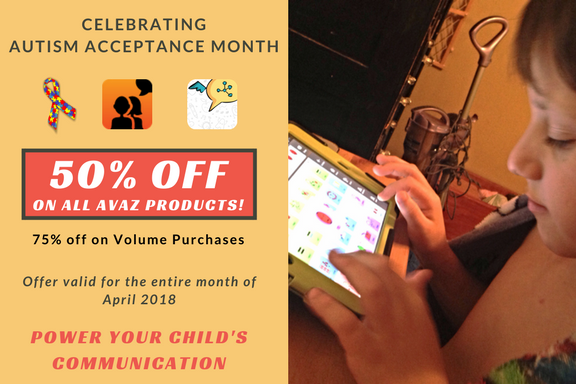 ---
We are starting this April with:
50% off on all individual app purchases (and in-app purchases)
Additional 50% off on purchases of 20 copies or more through Apple's Volume Purchase Program
Valid for purchases on Android as well as iPad
Until April 30th 2018!
---
Here are the links to the apps
Avaz App for Communication (Android)
Do spread the word and help this reach the people it can benefit!
Queries?
Our Support team is here to assist. You can get in touch with us 24×7 at support@avazapp.com
Watch this space for more exciting news and offers.
---
Edited to mention that the discount is till the end of the month.